Law Office of John L. Venza Jr. Crimes Against Police
Crimes Against Police
Defending You Against the Accusations of Police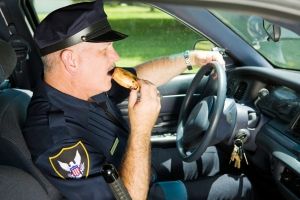 When you are charged with a crime against the police, you are in an especially difficult situation. The district attorney's office is often sympathetic to the police officer and developing an effective defense will often be an uphill battle. Come to the Law Office of John L. Venza Jr. for help. As a former prosecutor, I have extensive experience with the procedures use by law enforcement and I know where to look for evidence that the police officer violated your own rights or is making false accusations against you. Do not hesitate to contact me for help - I can be reached outside business hours and am prepared to take immediate action to defend your rights.
What are crimes against police?
Texas law includes a number of different crimes one can be accused of committing against police, such as:
Failure to identify
Resisting arrest, search or transportation
Evading arrest or detention
Hindering apprehension or prosecution
Escaping
Interfering with public duties
Assault on a public servant
If you are charged with a crime against police, you need a defense lawyer who knows how police procedures work and is able to effectively point out any deviations from police procedure or violation of protocol that were involved in the situation. As a former assistant district attorney who prosecuted many of these types of cases, I have that knowledge. I have insight into the approach the district attorney's office will take in developing a strategy to use against you and am ready to fight aggressively to clear your name of the charges.
The police are people just like anyone else. Some are truthful and some are liars. If the police have concocted a story against you or have embellished the truth, I may be able to use relentless cross-examination to expose the half-truths and lies that were used to build their supposed case against you. I serve clients in Sugar Land and the rest of Fort Bend County.
---
Don't take any chances with the outcome of this situation - contact me now for a free confidential consultation during which you can tell your side of the story and begin working on a plan of action for defending your case.
---
Developing the right strategy and using my connections in the legal community, I will do my best to get your case dismissed so you can move on with your life.
Continue Reading
Read Less