Mastering Criminal Law Exclusively Since 2001 Family Violence
Arrested for Family Violence?
Call the Law Office of John L. Venza, Jr. first!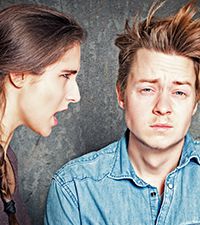 As a former prosecutor in Brazoria County, I am well-equipped to fight to prevent you from being convicted of family violence. My relationship with the D.A.'s office and with the judges results in your defense being taken seriously. Call now at (281) 971-5660!

Why hire me?
I have handled countless family violence cases, both as a prosecutor and as a criminal defense lawyer
I know the county's legal system, the people, and their tactics
I know how to approach victims in order to minimize testimony, such as highlighting instances in which victims later denied or downplayed their accusations
When you are my client, I will use every resource at my disposal to your benefit.
Protect Your Rights and Future with an Experienced Domestic Violence Lawyer
If you have been arrested for domestic violence, it is crucial to seek immediate legal representation to protect your rights and future. At the Law Office of John L. Venza Jr., we have a proven track record of successfully defending clients facing domestic violence charges in Sugar Land, TX and the surrounding areas.
Why choose us as your domestic violence lawyer:
Extensive experience: With years of experience in handling domestic violence cases, we have a deep understanding of the laws and legal strategies necessary to build a strong defense on your behalf.
Personalized approach: We recognize that every domestic violence case is unique, and we tailor our legal strategies to fit your specific circumstances. Our dedicated team will work closely with you to develop a defense strategy that best protects your rights and interests.
Compassionate support: We understand the emotional toll that domestic violence cases can have on individuals and families. Our team is committed to providing compassionate support throughout the legal process, ensuring that you feel heard, understood, and empowered.
Thorough investigation: We leave no stone unturned when it comes to investigating the details of your case. Our team will gather evidence, interview witnesses, and explore all possible defenses to build a strong case on your behalf.
Effective negotiation and litigation: Whether through negotiation or litigation, we will aggressively advocate for your rights and strive for the best possible outcome. Our goal is to protect your reputation, future opportunities, and freedom.
Don't wait to take action. Schedule a free consultation with our experienced domestic violence lawyer today to discuss your case and learn how we can help you navigate the legal process.
Understanding the Consequences of Domestic Violence
Domestic violence charges can have serious and long-lasting consequences on your personal and professional life. It is important to understand the potential repercussions and take immediate action to protect your rights and future. At the Law Office of John L. Venza Jr., we have extensive experience in handling domestic violence cases in Sugar Land, TX, and we are dedicated to providing strong legal representation to our clients.
Some of the consequences of domestic violence charges may include:
Restraining orders
Criminal record
Loss of child custody or visitation rights
Damage to personal and professional reputation
Difficulty finding employment
Loss of certain civil rights
By consulting with an experienced domestic violence lawyer, you can better understand the potential consequences and develop a strategic defense to protect your rights and future. Our team is committed to providing personalized attention and aggressive representation to help you navigate through the legal process and achieve the best possible outcome for your case.
"Ultimately he was able to get my case dismissed, to allow me and my family peace of mind. He's fantastic."

- Frank Waters

"During the process he kept helped us understand the process and kept us up to date."

- T Elaza

"John was clear and always helpful and answered all questions in a very timely matter."

- Darryl Forbes

"Johnny did an excellent job representing me. He negotiated the most favorable outcome possible in my case."

- Mark Ritter
Challenging Blood Toxicology Reports
I have personally cross-examined many blood toxicology experts, and I know what to look for in evidence, and what potential flaws could exist in a blood toxicology report. For example, certain physical conditions could influence a blood test. My experience in challenging this evidence and success rate in court can be a great benefit to you if you are accused of driving while under the influence of any pharmaceutical or "street drug." Cross examination is an art, and a great depth of understanding of the science behind the report is critical if you hope to gain ground in challenging a blood toxicology expert. I have the knowledge, skills and experience that can benefit you in this aspect of your case.

History of Successful Cases as a Family Violence Lawyer in Fort Bend
I have been extremely successful in having family violence cases in Fort Bend County and in Brazoria County completely dismissed. There are many paths toward a dismissal. Some paths involve an affidavit of non-prosecution from the complaining witness. Others will involve you possibly taking an anger management class while your case is pending. Still others may require the relentless destruction of the complainant's credibility and the exposure of the falsity of the family violence allegations against you. Whichever path your case calls for, know that I stand ready to fight for the reduction, if not outright dismissal, of your charges. I serve clients in Sugar Land and the rest of Fort Bend County.
Continue Reading
Read Less
What Our Work Means
OUr Values
Available

I make myself readily available to answer your questions and hear your concerns.

Committed

I am committed to my clients, providing a comprehensive and aggressive defense.

Extensive Record of Success

My firm has an extensive track record of success in criminal cases.

Experience

I have five years of experience as a prosecutor for the State of Texas and over ten years of exclusive experience in criminal defense.
The Time to Act is Now Schedule a Free Consultation